Nation without cultural heritage has no future — Oyo NYSC boss
Posted by Timige, On 19 Nov, 2023 | Updated On 19 Nov, 2023 No Comments »
The State Coordinator of the National Youth Service Corps (NYSC) in Oyo State, Comrade Odoba Abel Oche has said that a nation with no traceable cultural heritage is without future.
Odoba stated this during the cultural carnival for the 2023 Batch C stream 1 Corps members camping in Oyo State NYSC permanent orientation camp, Iseyin.
He emphasised that culture is the identity that distinguished a particular group of people with reflection on their ways of life.
Odoba who appeared in a full traditional attire said that Nigeria as a country in its pluralistic nature is blessed with diverse rich cultural heritage worthy to be showcased to the whole world.
The Coordinator admonished Corps members to make use of their service year to learn, tolerate and enjoy other people's culture in fulfillment of the national integration mission of the National Youth Service Corps.
Earlier in his opening address, the head of socials committee, Mr Lasaki Oladeji said that culture is an integral part of human existence, he encouraged Corps members to be proud, protect and enthusiastically display their culture wherever they find themselves.
The carnival ceremony witnessed diverse cultural presentation ranging from kalabari, Ijaw, Hausa, Gbari, Edo amongst other beautiful cultures displayed by Corps members on platoon basis with their level of originality, presentation, dance and costumes carefully examined by the panel of judges led by Mr.Muyiwa Akinbode.
At the end of the cultural display by all platoons, number 8 platoon representing the Kalabari culture emerged winner, while 9 platoon representing Igbo culture bagged 2nd position and 7 platoon representing Gbari culture secured 3rd position.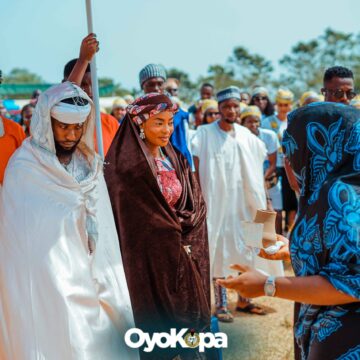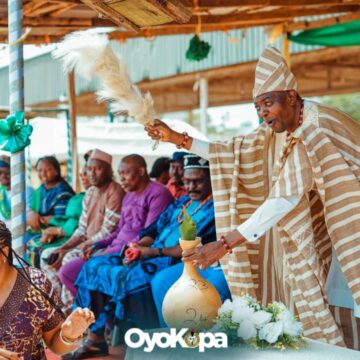 Source: State Oyo - Tribune
Do you have question or opinion about this post? Make it in the comment below.
Please Share with Your Friends/Followers
Get Current with Nigeria, Subscribe Now!
Related Posts
This Nigeria World Post is Tagged with: