UI, Edurex Academy collaborate to provide online courses, certifications
Posted by Timige, On 9 Nov, 2023 | Updated On 9 Nov, 2023 No Comments »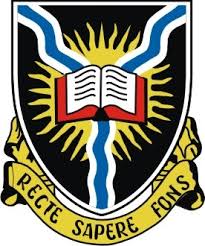 The University of Ibadan and Edurex Academy have entered into a partnership targeted at revolutionising access to quality education by offering a diverse range of online courses and certifications.
Edurex, known for its innovative approach to education, said it teamed up with UI to create an unparalleled online learning experience, leveraging the cutting-edge technology and expertise of both institutions.
The partnership, according to the CEO of Edurex Technologies, Adedotun Fasiku, would give learners access to world-class education from the comfort of their homes.
Under the collaboration, Edurex Academy and UI will offer online certifications and professional courses across various disciplines such as IT, project management, accounting and finance, agribusiness, and leadership, among others.
Fasiku stated "We are excited to join forces with UI to bring high-quality education to learners worldwide.
This partnership represents a fusion of academic excellence and technological innovation, enabling us to reach learners in every corner of the globe."
In his remarks, the Director of the UI Distance Learning Centre, Professor Babatunde Omobowale, said: "Through our online certifications and professional courses, we aim to empower individuals with the knowledge and skills necessary to thrive in today's competitive world.
"The online courses offered through this partnership will be designed to accommodate diverse learning styles and preferences.
Learners can expect engaging multimedia content and interactive learning modules, ensuring a comprehensive educational experience.
Participants will also benefit from the guidance of experienced instructors and access supportive online communities."
Omobowale expressed optimism about the collaboration, saying: "Our partnership with Edurex Academy reflects our commitment to expanding access to quality education. By harnessing the power of technology, we can provide learners with flexible and convenient learning opportunities, empowering them to excel in their chosen fields."
He noted that registration for the online certifications and professional courses offered through Edurex Academy and UI has commenced with the first set of professional courses, empowering learners nationwide and across Africa seeking to enhance their skills, pursue further education, or embark on new career paths.
"Interested learners and professionals are encouraged to visit the official website of EDUREX Academy at www.edurex.academy," he said.
Source: State Oyo - Tribune
Do you have question or opinion about this post? Make it in the comment below.
Please Share with Your Friends/Followers
Get Current with Nigeria, Subscribe Now!
Related Posts
This Nigeria World Post is Tagged with: